STAR Producer Mastery – Gold Membership
Online Training Course
Introduction to the STAR Producer Mastery Webinar
Full 75-minute Version of the STAR Producer Mastery Webinar
The Present & Future of Cutting-Edge Online Marketing
High-Impact Videos & On-Demand Lead Generation
In today's noisy and ultra-competitive online world, you need to stand out to create a high ROI for your online advertising. If you want to build trust and credibility with your target audience fast, you have to be the 'STAR' of your business on camera. Those who have the true competitive edge have mastered the art & science of producing and directing high-impact videos.
Effective videos make people know, like and trust you
Storytelling sells. But most people are terrible at telling engaging stories – especially their own story. Your story, your 'Hero's Journey', is actually your strategic advantage and unique selling proposition that will help position you as an authority, expert, speaker, consultant, or online marketer.
The key to engaging your audience, sharing your message with the world, and even going 'viral' is producing shareable & professional videos where you present your story in a 90-second "trailer".
Right targeting, offer and message

You then need to leverage the power of Facebook advertising to set up your ad campaign that can generate a flood of leads/phone appointments on demand. (We'll showcase our 'Times Square' Facebook ad that is currently generating $20–$30 phone appointments!) You can automate the whole process to sell to people automatically, or you can get them on the phone for a high-ticket sales conversation.
Of course, in addition to your online system, you need to be ready to connect, network and build relationships with people that might become your business partners, investors, joint ventures, or mentors. You need to have the right pitch for the right people, and deliver it naturally and confidently.
Above all, to truly succeed, you need to stop sabotaging your efforts and eliminate distractions and interruptions. Creativity, productivity, discipline and grit are essential virtues in business that outperform 'talent' by far. The good news is that everyone can develop these virtues, but you need to learn how to tap into them.
Action-Focused Learning

This Gold Membership includes 40 videos, 10 case studies, 6 recorded Q&A calls from our exclusive mastermind program, 8 hours of core content plus over 10 hours of bonus material. The course is filled with 'immediate action' exercises, examples, and case studies to jumpstart your progress, giving you tangible results as soon as possible. Register now to start accelerating your success in business using cutting-edge online marketing.
Your Instructor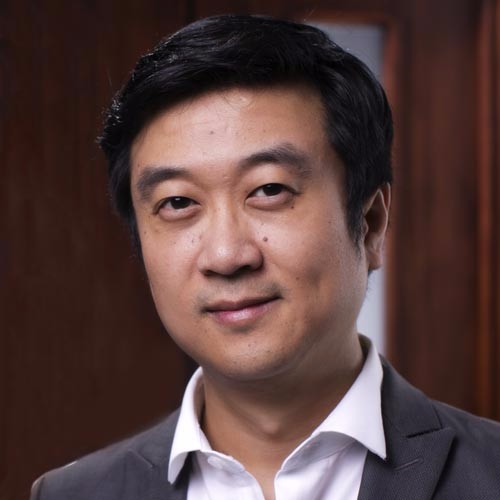 Kean Wong is the co-founder of StarProducerAcademy.com. He's a New York based award-winning film producer, TV host/speaker, online entrepreneur, and strategic coach to social media stars and visionary entrepreneurs.
Kean's videos have generated tens of millions of views online. Today, he coaches mission-driven entrepreneurs to leverage the power of video & online marketing, so they can grow lifestyle-friendly businesses online.
Course Curriculum
Download Section
Available in days
days after you enroll
1. Introduction to Advertising on Facebook
Available in days
days after you enroll
2. Supercharging Your Marketing Message
Available in days
days after you enroll
(Click on the arrow to expand the class curriculum.)